---
PASS PLUS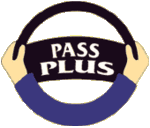 Why choose to take Pass Plus?
GREATER DRIVING EXPERIENCE
Pass Plus was developed by the Driving Standards Agency. It is a six part training course which helps new drivers get experience in towns, all-weathers, out of town and rural roads, night driving, dual carriageway and motorways.
Pass Plus will improve your observation, care, courtesy and consideration for other road users and the ability to anticipate hazards and take the necessary action.
There is no test at the end. I will sign off your training form and send it to the DSA, who will then send you a Pass Plus certificate.
CHEAPER CAR INSURANCE
With Pass Plus, you may significantly reduce your car insurance premiums or get an extra no claims bonus with many insurance companies. The savings you may make are likely to cover the cost of your Pass Plus lessons and more.
COURSE TAILORED TO YOU
I can tailor your Pass Plus course to suit you. For example, if you are planning to travel to Braehead or Glasgow City Centre on a regular basis, we can incorporate this into the course.
INVERCLYDE COUNCIL FUNDING
Inverclyde Council is committed to ensuring safety on and around the roads for everyone living, working or visiting Inverclyde. This commitment is now being fully supported by providing financial incentives to all 17-25 year olds who have passed their driving test within the last year and are resident in Inverclyde to have the opportunity to enhance their driving skills and awareness of hazards on the roads. Inverclyde Council will provide 50% of the funding towards Pass Plus for anyone meeting the above conditions meaning that a Pass Plus course can be taken for just £80.
Click the logo below to access the Council funding.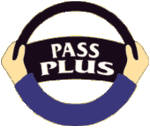 For more information on Pass Plus and a list of insurance companies participating in the Pass Plus scheme click here.